2020.02.25

Yomitanzan-Hanaori textiles from Okinawa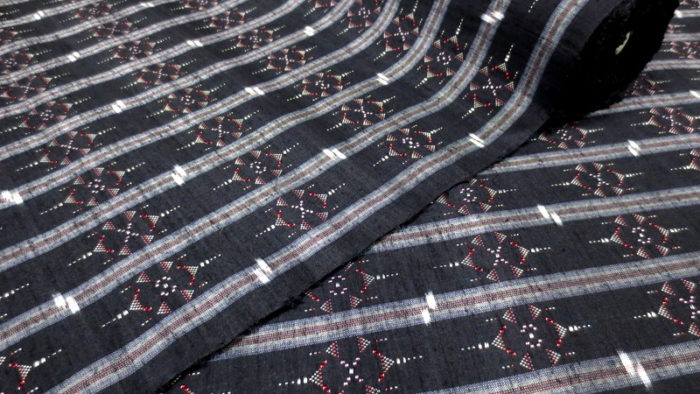 Hana-ori, a flower pattern created "through" weaving, is one of characteristics of Okinawa textiles. Among several different Hanaori textiles, Yomitanzan-hanaori silk textile is distinctly delicate and beautiful.
Hana-ori pattern is created through "ukiori", a float weave technique, in which the wefts float over (and covering) clusters of wrap yarns in a planned sequence. In the case of Yomitanzan-Hanaori, it uses several different heddles on a handloom by foot-operation to do the float weave.  Its technique originally come from Asian continent, and had been  developed in Ryukyu culture on Okinawa island over 500 years. Yomitanzan-Hanaori had been created exclusively for the Ryukyu empire.
It had once disappeared just before the WWⅡ, but was reborn after the war period as a local project to economically develop the area, by a living national treasure, Sada Yonamine "与那嶺貞" (1909-2003).
The combination of tiny dots express the traditional Hana-ori patterns on the striped fabric. All colors are not chemical dyes, but natural plant dyes.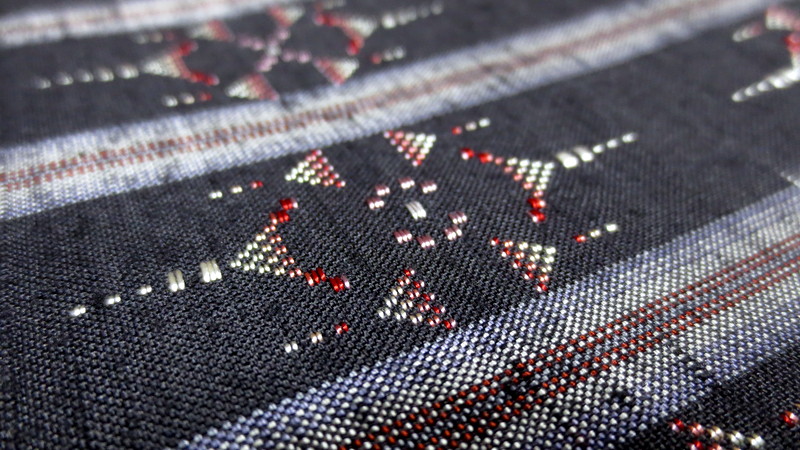 on the under side of the fabric, a bunch of float yarns goes through.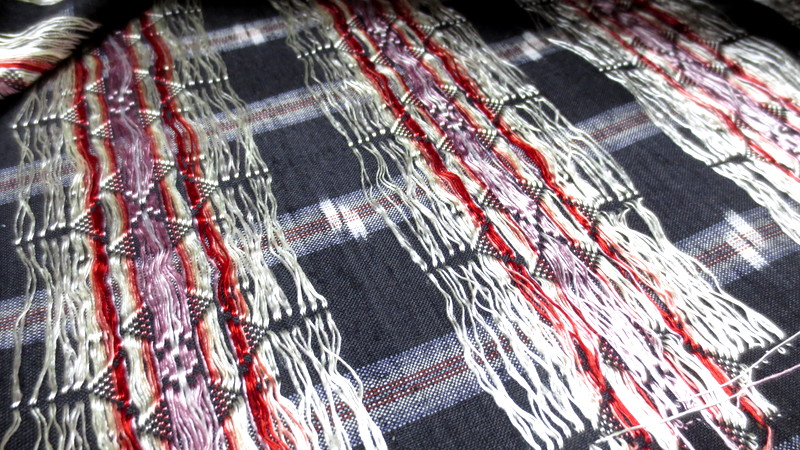 The more complicate the pattern, the more heddles needed (sometimes 20 different heddles), using both hands and foots, takes more than 2 monthes.
Compared with many Hana-ori traditions, the crafting processes of Yomitanzan-hanaori fabric are not sub-divided, and done mostly by one craft artisan, having a responsibility for all the processes from beginning to end.
Among many other Hana-ori fabrics, Yomitanzan-hanaori should continue to being special, keeping the entrenched beauty.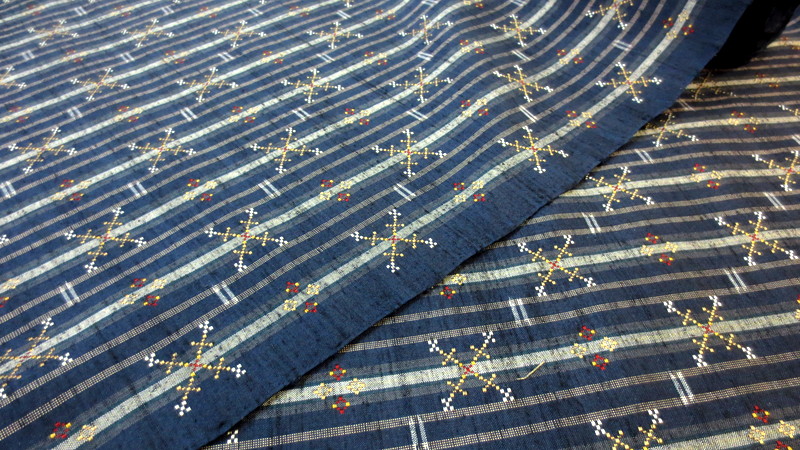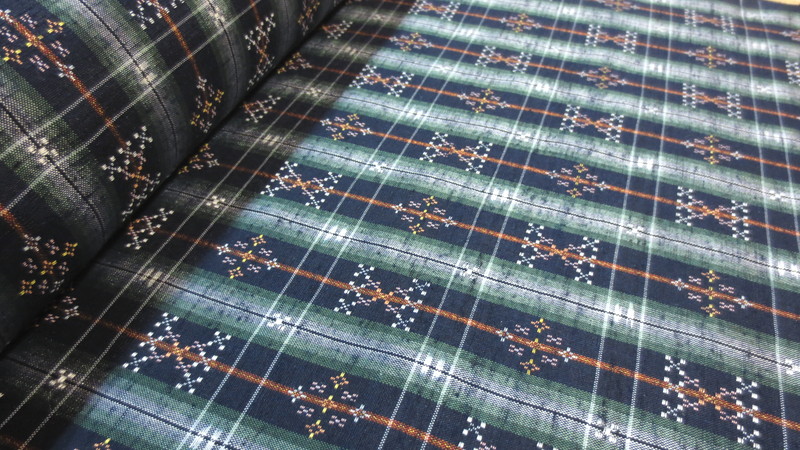 ---