Crafted textile store's blog
2019.08.07

Variety of traditional Tatsugo pattern from Oshima tsumugi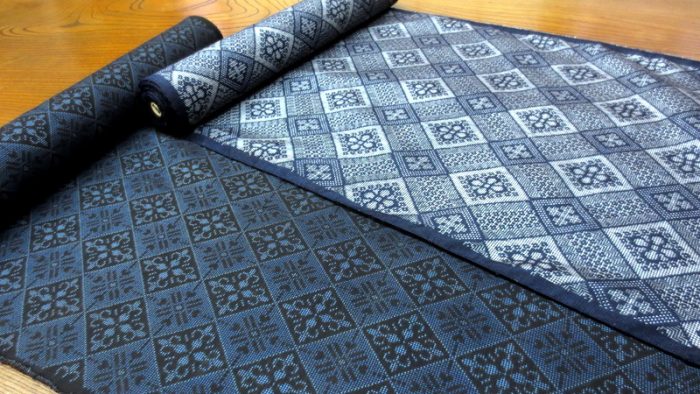 Tatsugo(龍郷) pattern is well-known for the representative traditional pattern of Oshima tsumugi.
It originates from the abstraction of the privileges of nature on the island of Amami Oshima (a leaf of Cycas, and habu snake's scales) , and its name is derived from Tatsugo village where is one of the biggest weaving region of Oshima tsumugi.
Its adventurous design gives audacious and unforgettable impression once one see it. Let's introduce variety of Tatsugo pattern Oshima tsumugi.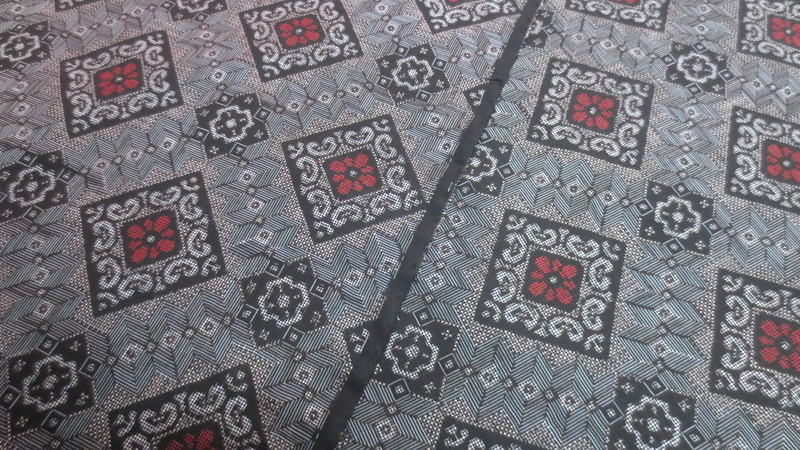 It is very unique pattern only seen in Amami oshima unlike any other weaving region (due to in terms of kasuri technical difficulty), which express the one and only nature of Amami Oshima.
Above shown, central red tatsugo is sometimes too vivid. So the below is non-colored version.
Along with Cycas leafs, tropical flowers are designed on this.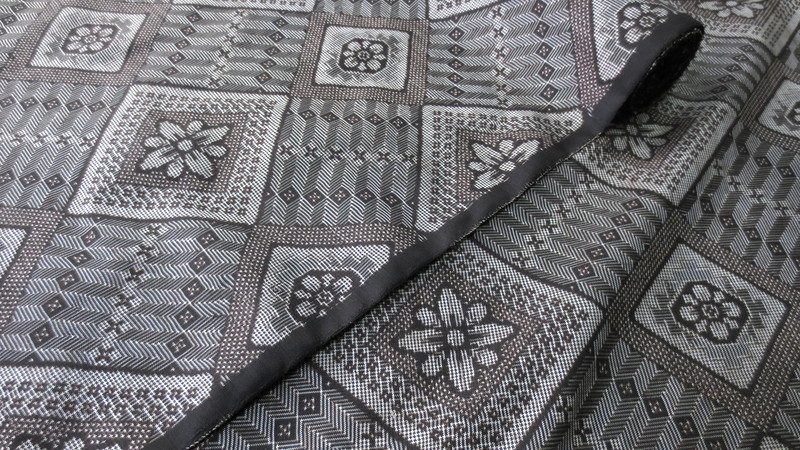 This is tatsugo pattern on white Oshima tsumugi.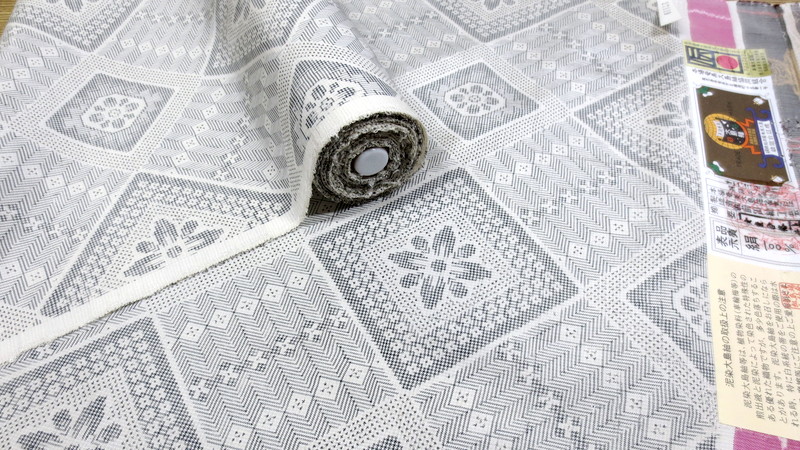 This is dynamic design with snow ring pattern.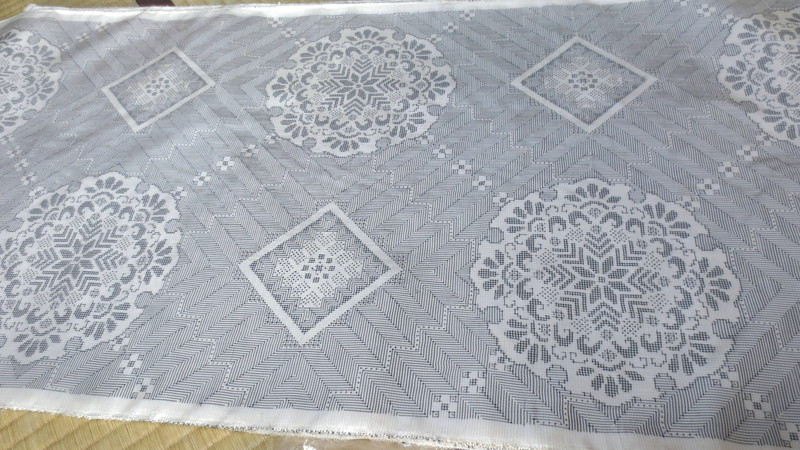 This is mud and natural indigo dyed tatsugo pattern.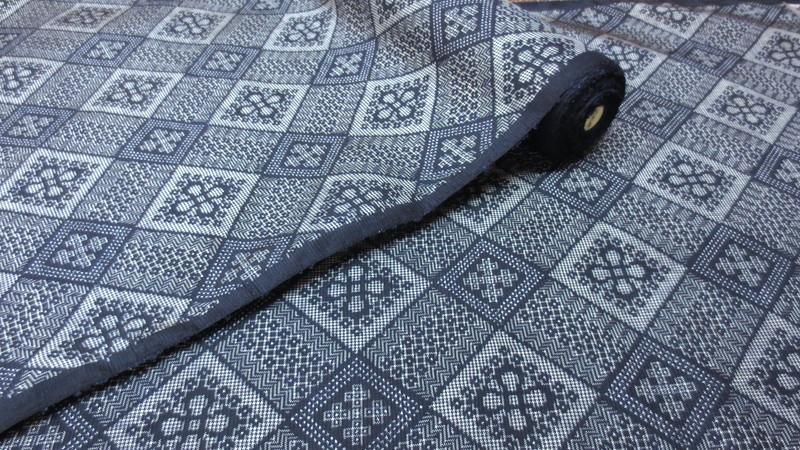 Below are advanced and derived tatsugo pattern without cycas leaf pattern.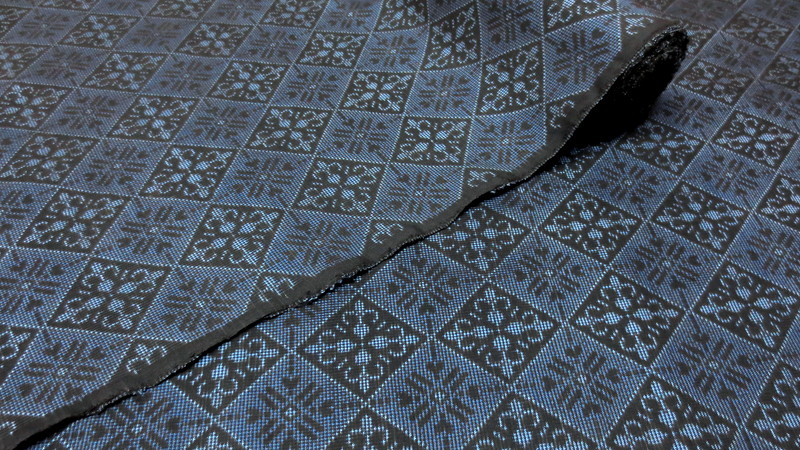 Tatsugo pattern have a history of more than a century, which at the same time holding up the tradition, steadily develop itself.
---