2019.01.07

The Size of "Tanmono" Kimono Fabric Bolt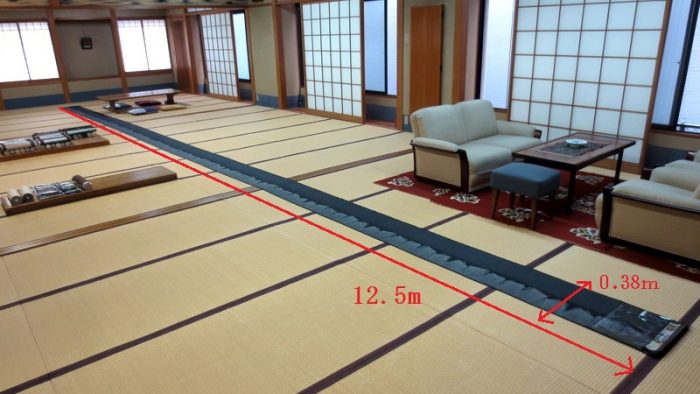 A Kimono fabric bolt, called "Tanmono", is woven in '38 ~41cm wide × 1250~80cm length (15 × 500 inches, or 0.43 × 14 yards) size.
The 38cm wide × 1250cm length is the necessary and sufficient size for making a suit of female kimono. (For a male kimono, the width needs to be a little bit longer, but the length is shorter than a female kimono).
A kimono fabric is divided into the 8 parts for tailoring a kimono, as below.
This below is a Oshima tsumugi kimono silk fabric bolt for a female kimono.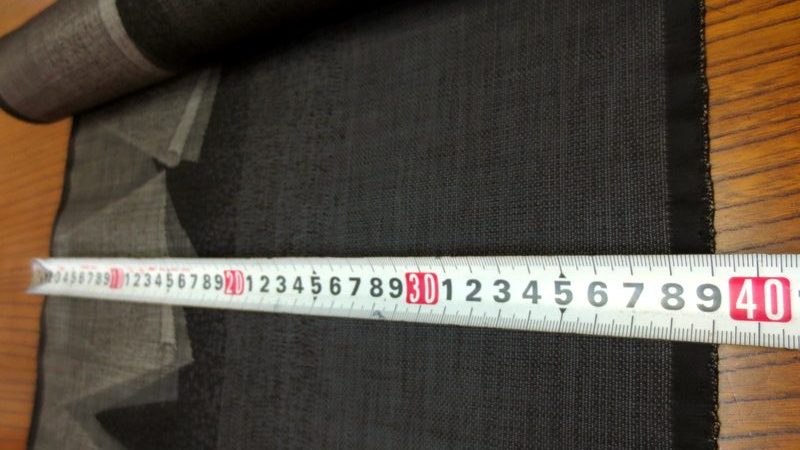 The reason why kimono fabrics are 38~41cm wide is largely due to the structural limitation of a hand loom. A shuttle is passed right and left between weaver's right and left hands, so that 40cm is the best length for throwing a shuttle to carefully weaving a fabric.
Kimono would represent the Japanese tradition of handweaving and their spirit of making garments out of the precious fabric without any leftover that is carefully handwoven.
---