2019.01.07

The size of a "tanmono", kimono fabric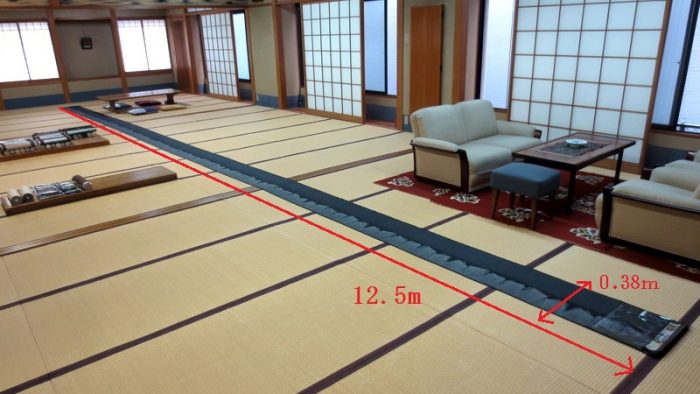 A kimono fabric, called "tanmono" in Japanese, has exclusive size dimension, which is '38 ~41cm wide × 1250cm length' (15 × 500 inches, or 0.43 × 14 yards).
The 38cm wide × 1250cm Length is the necessary and sufficient size for making a suit of female kimono. For male kimono, the wide size needs to be more than 40cm, but the length can be shorter than female kimono(because female kimono needs "ohashori", an extra length to fold on stomach part).
A kimono fabric is divided into the 8 parts for making a kimono, as below.
Let's look at one of kimono fabrics. Below is the mud dyed Oshima tsumugi silk for female kimono, with very unique kasuri ikat.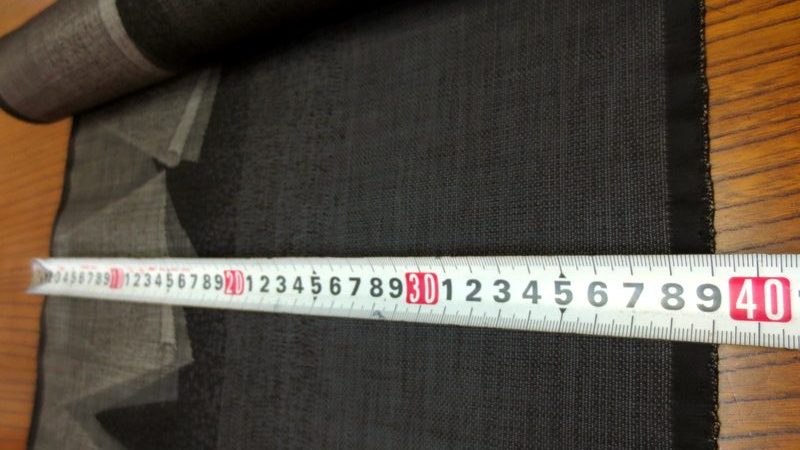 The reason why kimono fabric is 38~41cm wide is largely due to the structural limitation on a hand loom. Shuttles are thrown and passed back and forth between weaver's right and left hand, so that a wide of traditional kimono fabric inevitably be shorter than hands length, and 40cm is the best size for throwing a shuttle.
Please do not hesitate to contact us, if you have any questions or inquiries.
---