2022.02.03

Tango Chirimen / Finest silk crepe fabric made for a supreme Kimono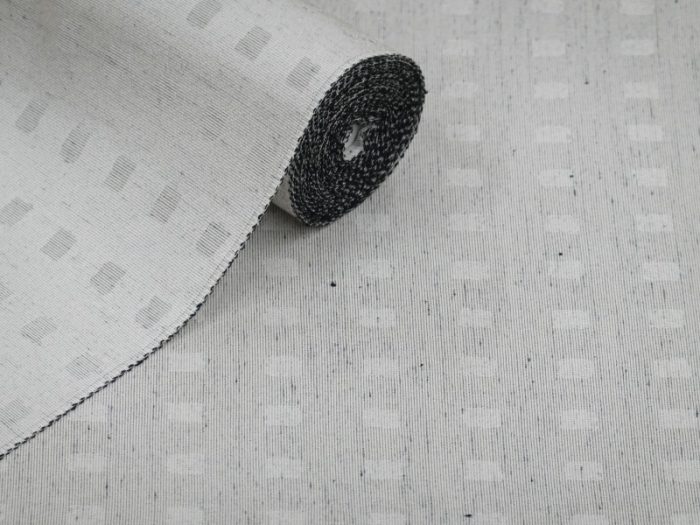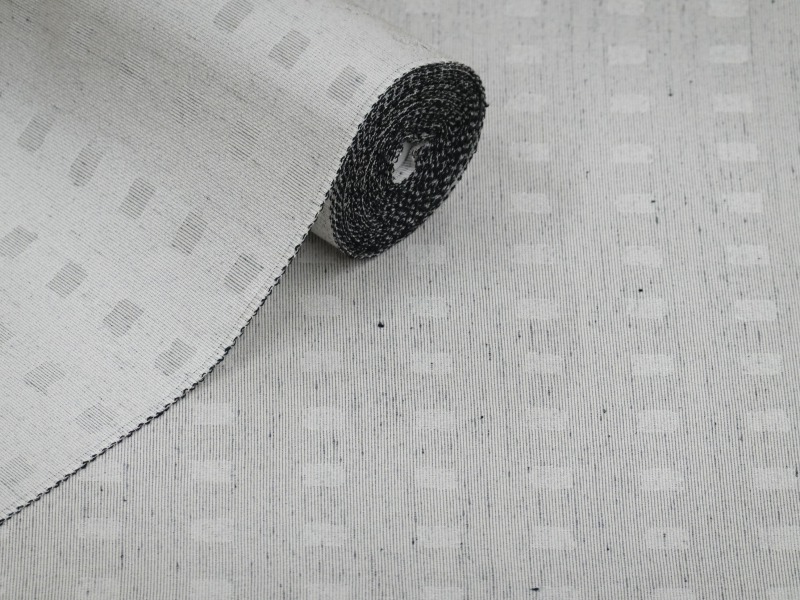 Tango Chirimen "丹後ちりめん" is a crepe silk fabric made in Tongo, Kyoto, exclusively used for a finest Kimono white cloth. Today, it covers about 70% of the kimono silk fabrics.
Tango Chirimen share for Kimono fabric is huge. Most of Yuzen, Shibori, Shishu and Katazome Kimono made of Tango Chirimen. We cannot think about Kimono without Tango Chirimen. Even today, Tango produces over ten thousand tans (tan is a Kimono bolt) monthly.
Tango has the silk weaving history for over 1,300years, and the silk crepe tradition for over 3,00 years. The reliance for silk quality and producing capacity develops a sold brand for a Kimono white cloth.
The silk crepe weaving technique may be unparalleled in the world.
The silk crepe texture is extremely smooth, but at the same time, resilient fabric, unlike any other silk fabrics.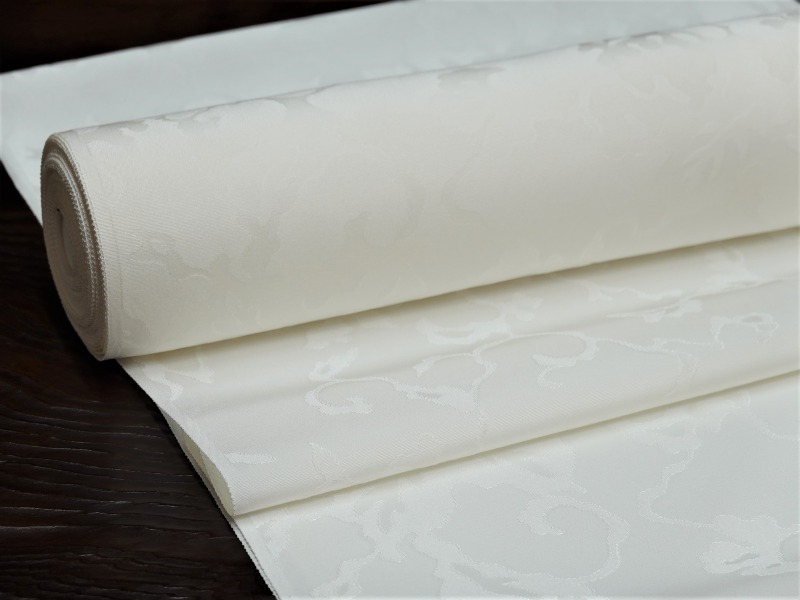 The crepe texture is produced as a result of both the extra-twisted weft yarns and the unique degumming process.
For the warp yarns, non-twisted silk yarns are used.
Combining non-twisted warp yarns with extra-twisted weft yarns.
The degumming is done after it is woven, so that the shrink of the twisted weft yarns produces the super delicate crepe texture.
What makes this fabric special is its three dimensional effect on fabric. The crepe called "Shibo シボ", is produced from taking advantage of the natural character of silk shrinkage, which gives a fabric that is inherently flat a three dimensional texture.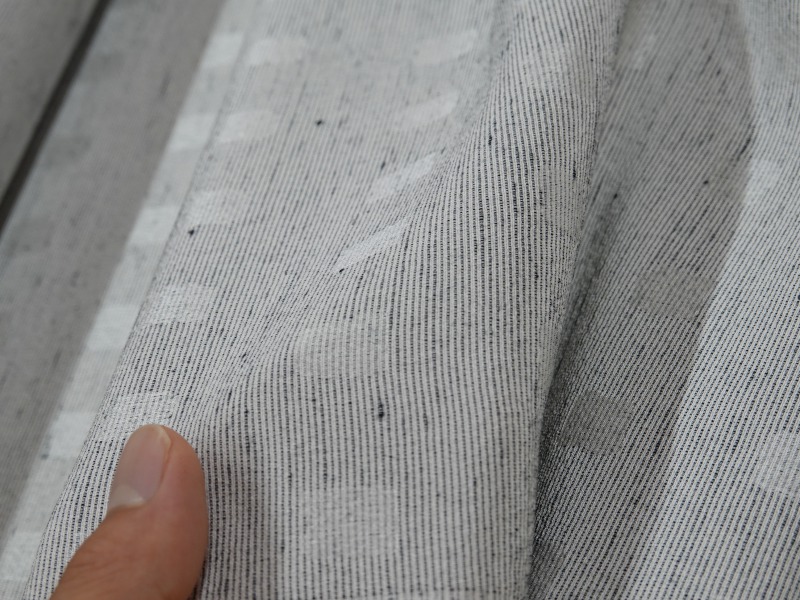 Weaving into extra-twisted yarns requires highly complicated technique. Adjusting the tension of warp yarns or the rotation rate of weaving weft yarns — all techniques requires seasoned experience and craftmanship.  Local Tango weavers and artisans continue to twist yarns and weave fabrics just like breathing, thanks to their long accumulation of silk weaving technique.
We work with one of the long-established Tango Chirimen manufacture for wholesaling internationally. We can ship from one bolt, and have already shipped to EU and US from 2021.
You can directly purchase from our Etsy store, or you can also inquire and order by contacting us.
https://www.etsy.com/jp/shop/HirotaTsumugi?section_id=34525580
:: Otori-Chirimen, Saya-gata woven pattern ::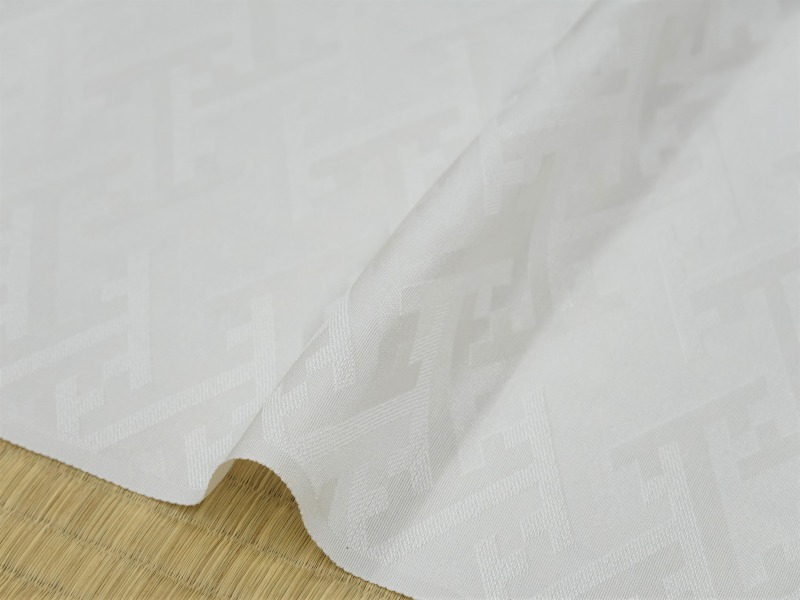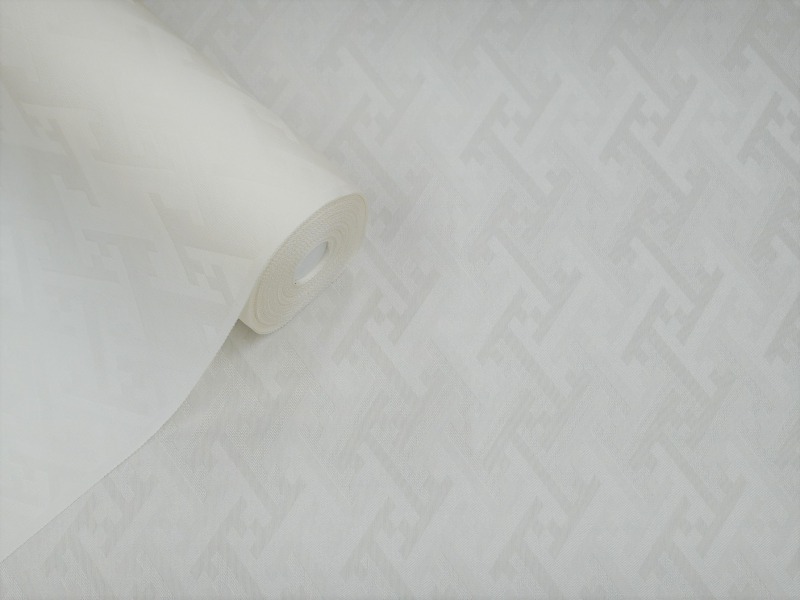 :: Mon-Kodai Chirimen, "Modern Ichimatsu, Black Tsumugi-woven" ::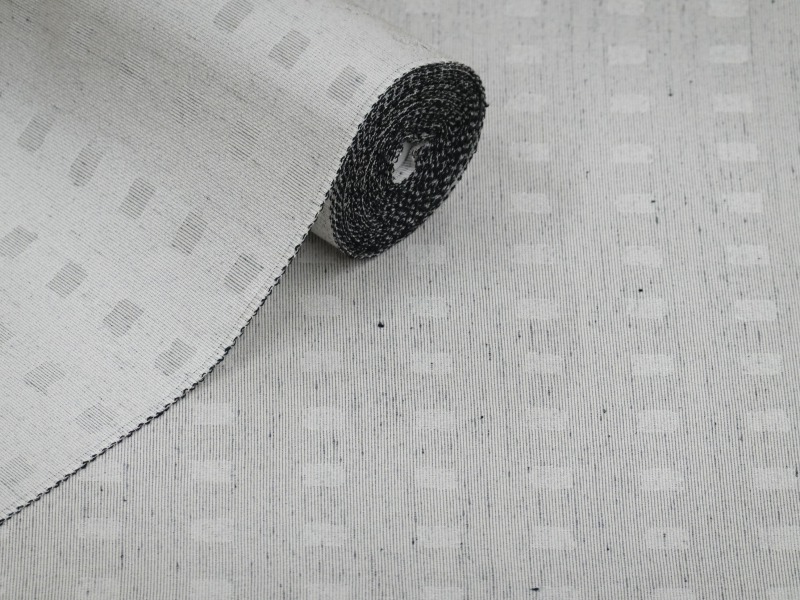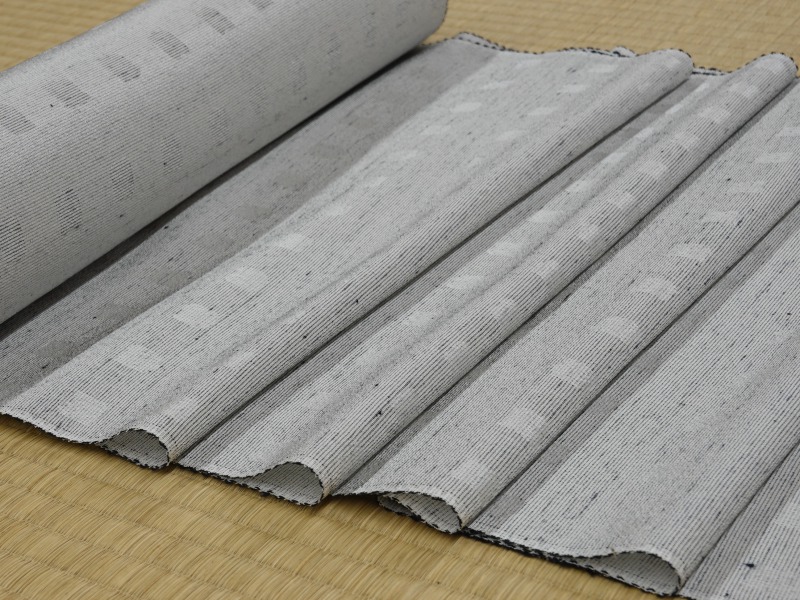 :: Otori-Donsu, San-Kunshi woven pattern ::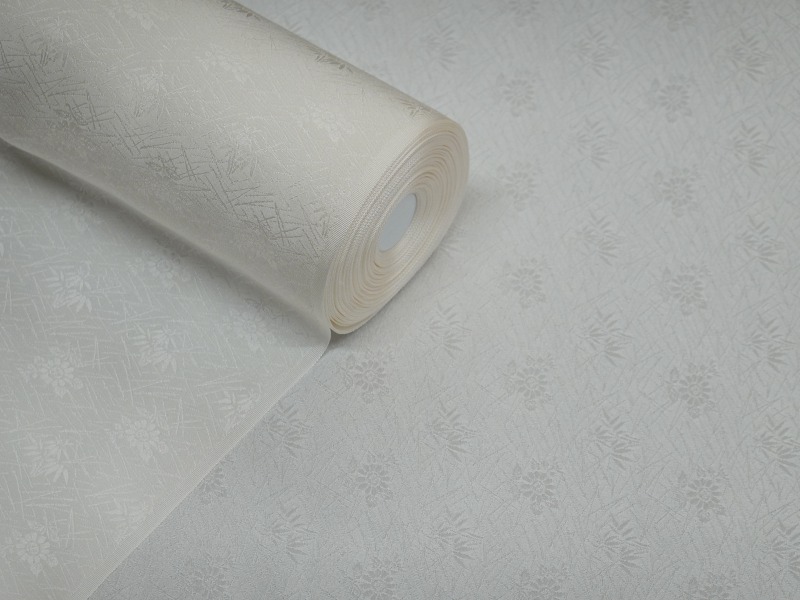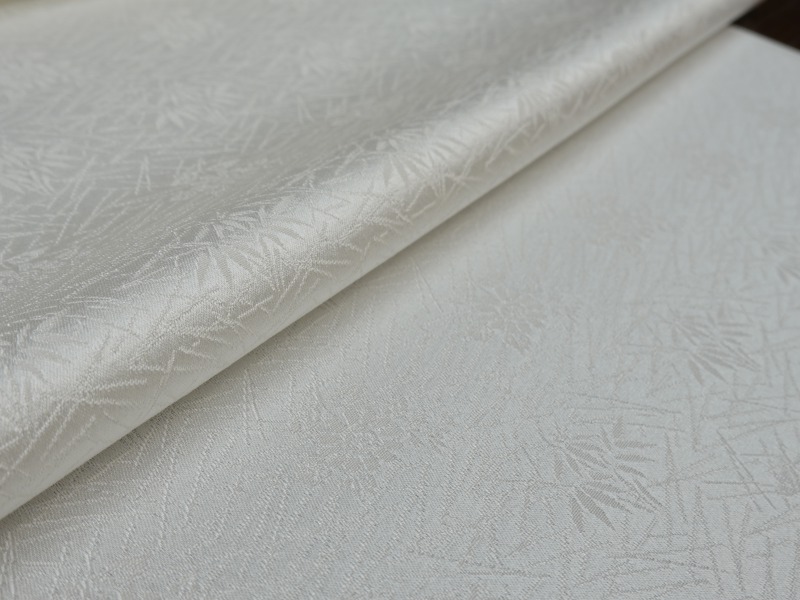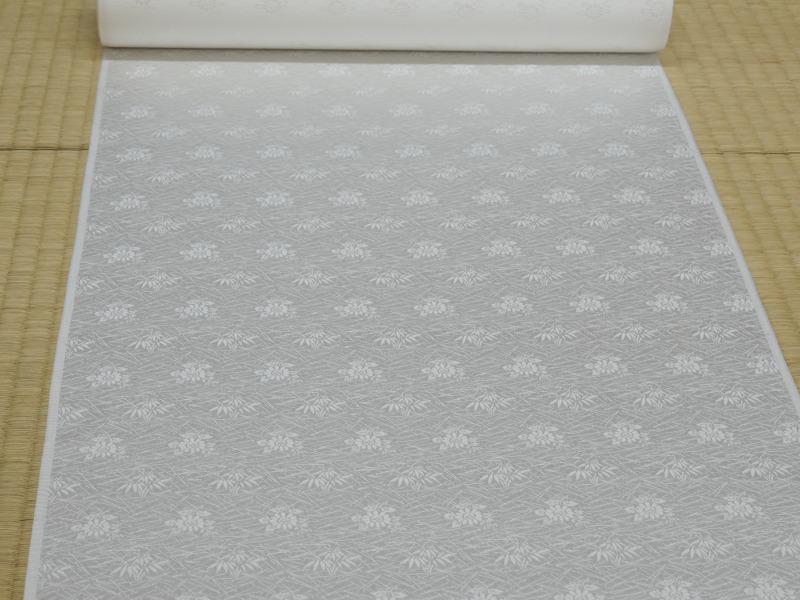 :: Otori-Donsu, Kiri-Karakusa woven pattern ::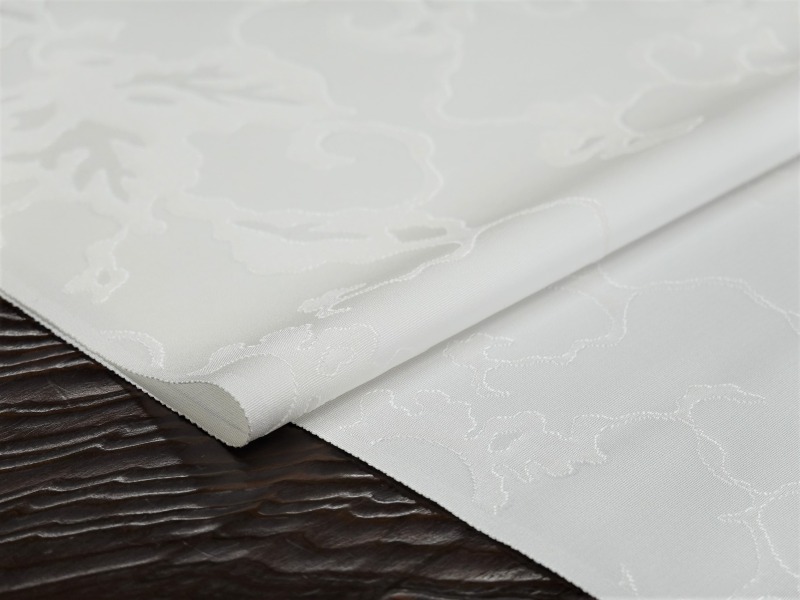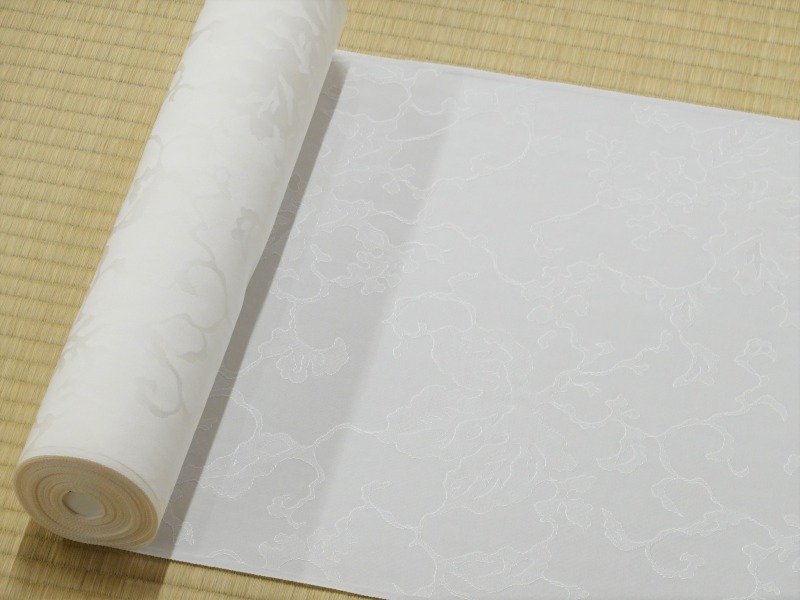 These 4 bolts you can now purchase from Etsy, but we have over 1,00 different types of Tango Chirimen. So please feel free to contact us.
---