2019.07.02

Ryukyu Kasuri / "clay wall like" unique texture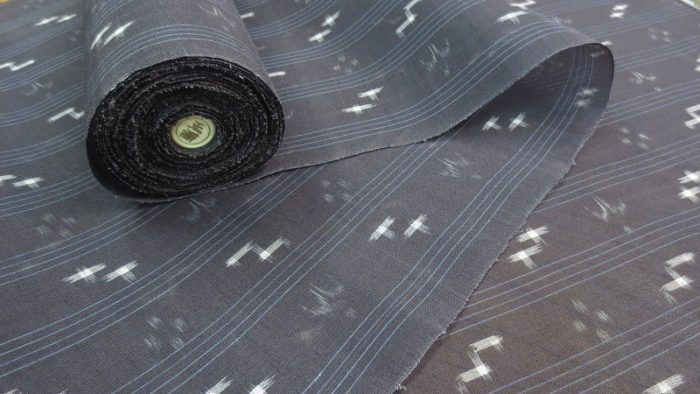 The Ryukyu Kasuri for summer kimono employs unique twisted silk for weft yarns in order to make distinctive scabrous and see-through texture. Its texture is sometimes called "cray wall like".
The initial picture is a typical traditional Kasuri patterned "clay wall like" Ryukyu Kasuri.
Let us scale up the fabric surface.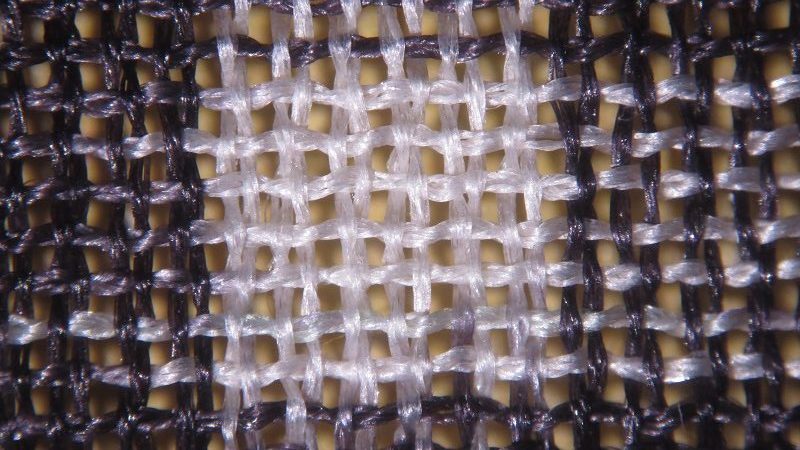 The intervals between yarns are wide so as to make see-though. Nevertheless, the wrap yarns compose of 18 Yomi (1440 yarns) within 40cm wide, that shows comparatively high degree of density and firm texture.
If we pick up one of the weft yarns, the tangled two-fold yarn can be observed. Its weft yarn is called a corkscrew yarn, in which hard-twisted thicker yarns are tangled on low-twisted thiner yarns, so as to make textured yarn.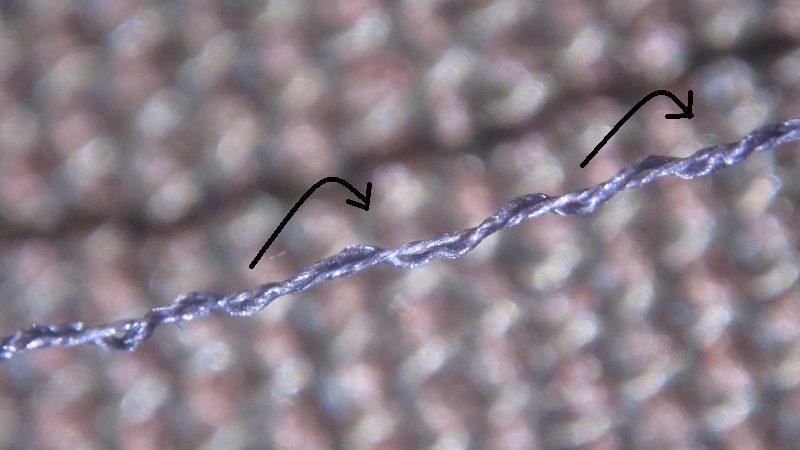 Using corkscrew yarn for the weft yarns can create unique tiny scabrous texture, which does not stick on skin and have cooling sensation.
It is as if "clay all like" texture, we recommend you to once touch the textiles. The summer Ryukyu Kasuri is truly the product of traditional handcraft, yet, relatively cheep product.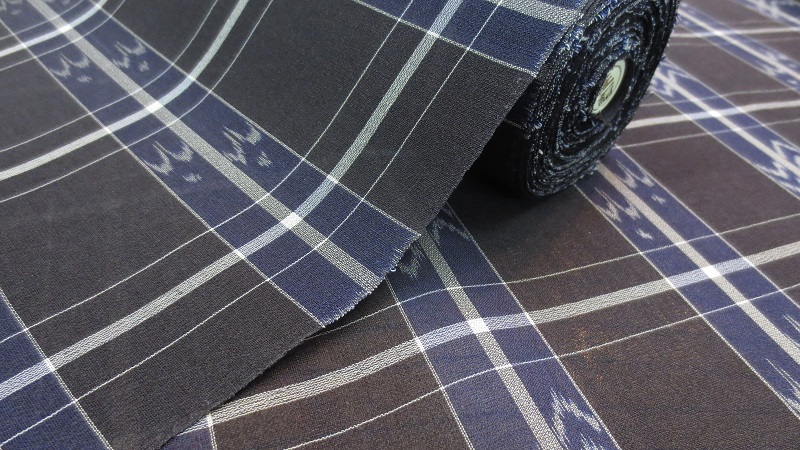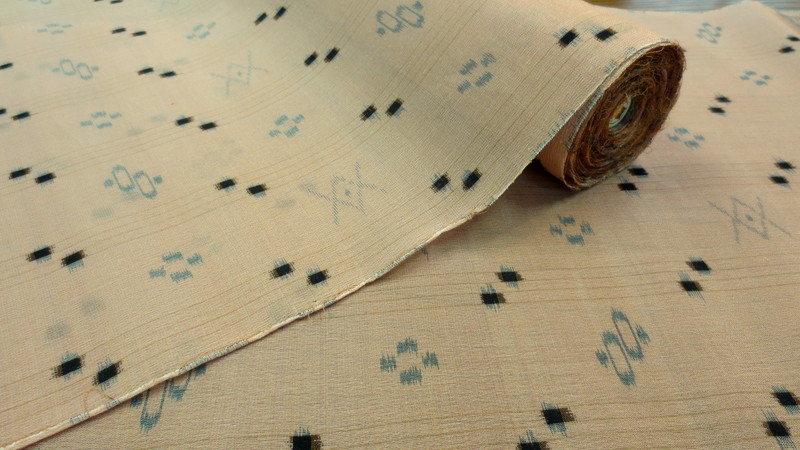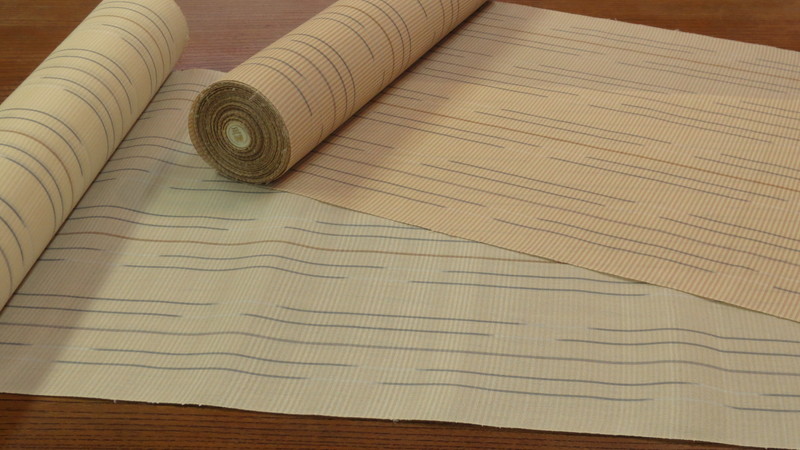 ---