Crafted textile store's blog
2019.06.10

Omi-chijimi – beautiful subtle gradation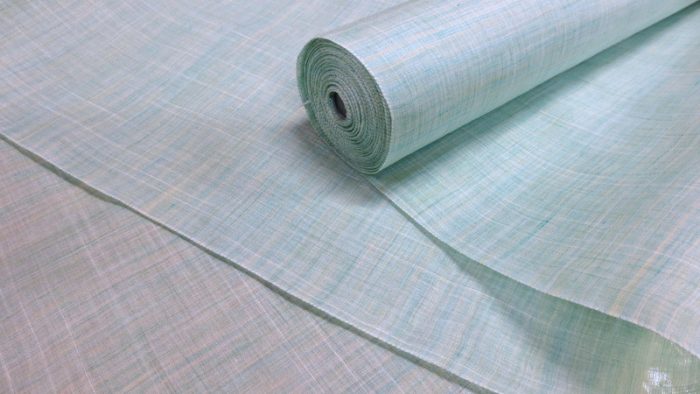 Omi-chijimi is a famous summer hemp kimono cloth, traditionally produced in Omi region, Shiga prefecture. The techniques to produce the textiles can be traced back to the Kamakura period (12 century).
The hard twisted weft yarns are woven into, then the fabric is crumpled for making wrinkled texture, or called Shibo, which reduces contacting surface on skin, and being popular as drafty summer hemp wear.
The striped, checked or small kasuri patterned Omi-chijimi is popular, but in this entry, I will introduce the unique subtle gradational Omi-chijimi.
From a distance, this product looks like solid colored. However, the warp yarn is white slub yarn and aran yarn is used for the weft yarn, and looking closer it realize us the beautiful subtle gradation.
Slub yarn's unevenness is deliberately manufactured thought adjusting the rotating speed of winder rolling up fibers. While tsumugi yarn's knots are produced at random, slub yarn express rolling unevenness smoothly.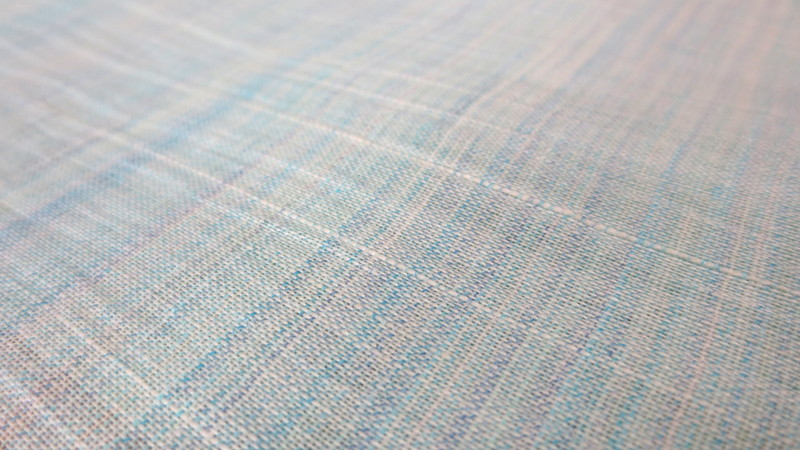 For the weft yarn, aran yarn is used for. Aran yarn is a unique yarn in which the fibers are dyed before the spinning. It is even different from two ply yarn combining different colored yarns into a yarn. Aran yarn can express more subtle and beautiful gradation as its random combination of colored fibers.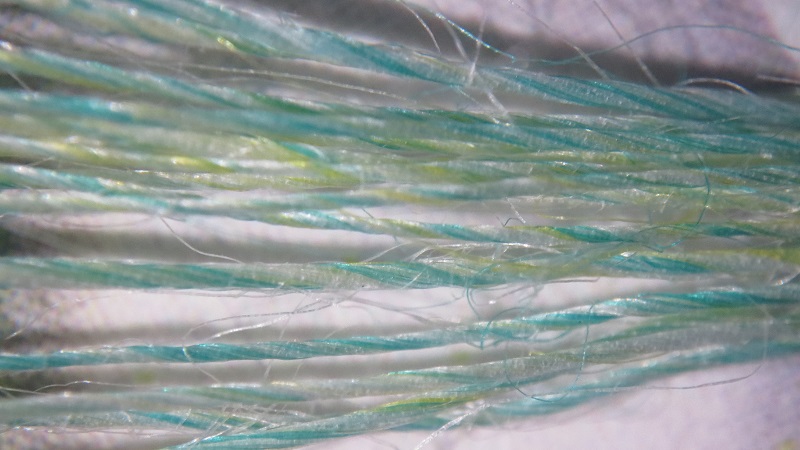 Blue based Aran yarn. Yellow colored fibers are combined so that it looks faint green.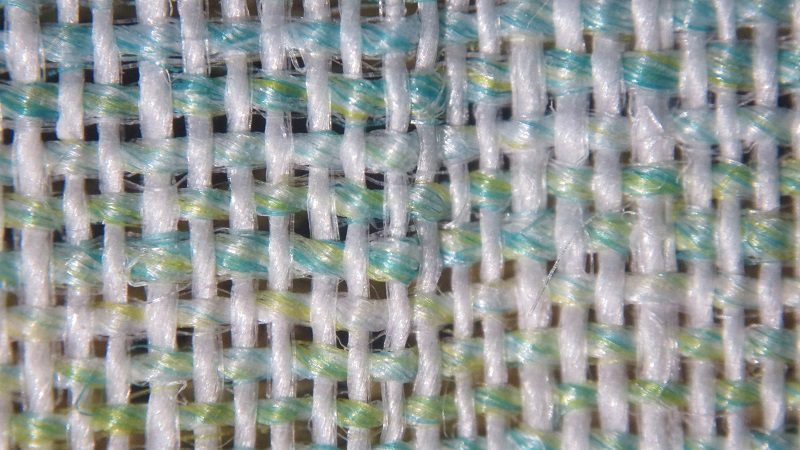 A twisted weft Aran yarn.
The textiles can express gentle and sensitive gradation on the solid based color. We prepare the multiple color variations, so feel free to contact us about it.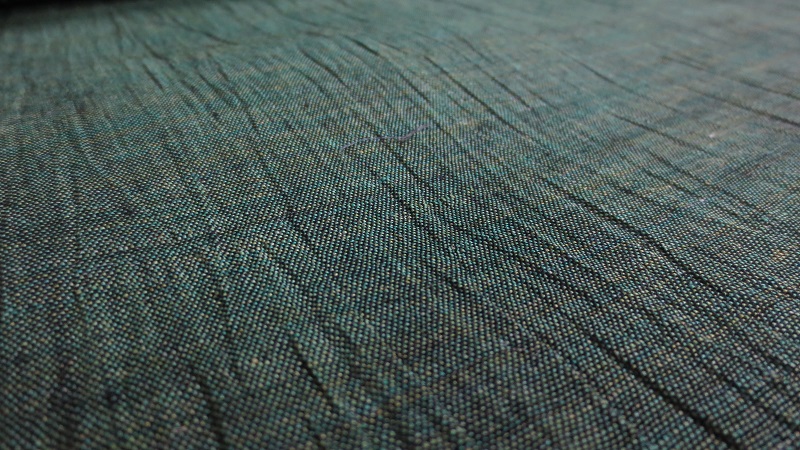 The same Blue×Yellow Aran yarn is used for the weft. But, the Wrap is black on this version.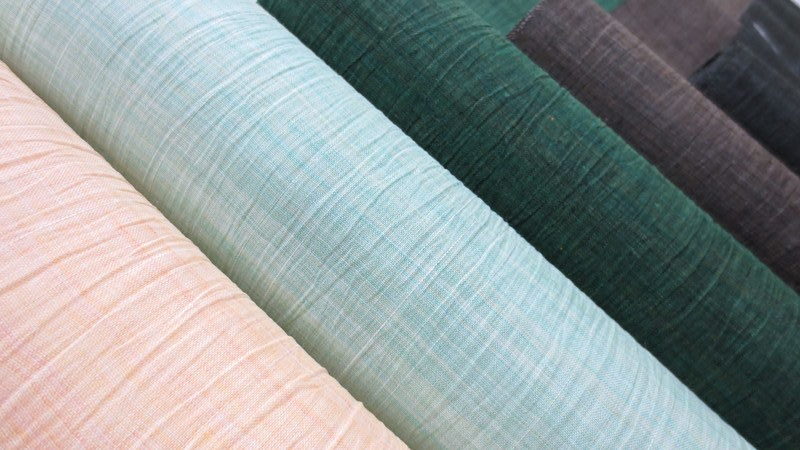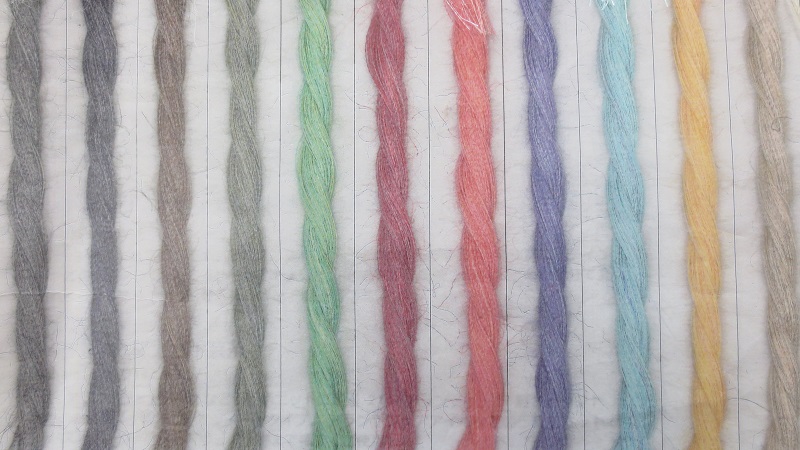 Various different Aran yarns.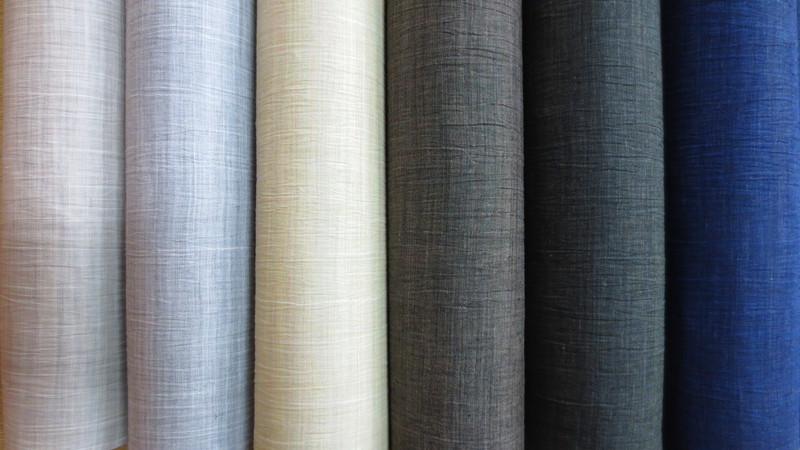 ---