Crafted textile store's blog
2019.04.22

Noto-jyofu: light green striped Noto-jyofu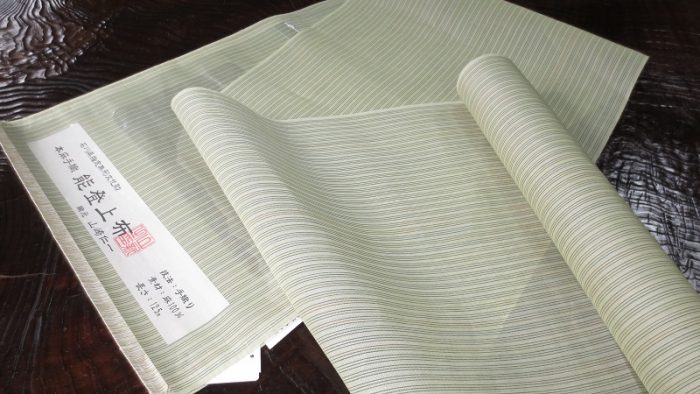 This is one of our Noto-jyofu stocks, a light-green striped Noto-jyofu.
Noto-jyofu referes to a traditional hemp textile made in Nakanoto area, the neck of the Noto Peninsula, Ishikawa prefecture.
Noto-jyofu used to be the biggest hemp kimono textile producer, at the peak, it produced about 400,000 tan annually by more than 140 local manufactures. How popular that was can be understood from the today's situation that most of hemp vintage kimonos you encounter at the kimono vintage shop are Noto-jyofu.
However, only one local manufacture, "YAMAZAKI NOTOJOFU WORKSHOP,INC." produces Noto-jyofu right now.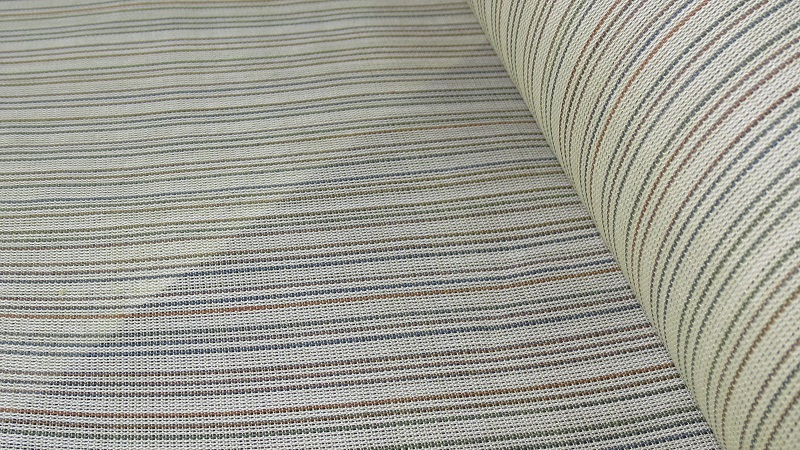 Noto-jyofu is sometimes dubbed "a cicada's wing". It is light and thin kimono textile for the midsummer.
While this product is simple striped one, Noto-jyofu is also known for the elaborate kasuri pattern. The unique yarn-dyeing method, Kushioshi Nassen (comb-press dyeing) and rolling Nassen, have been identified as an Intangible Cultural Heritage of Ishikawa prefecture. We also stock such kasuri Noto-jyofu, and will introduce at another entry.
---