2022.05.07

Omi Chijimi Ramie & Cotton Woven Fabric for Summer Kimono and Yukata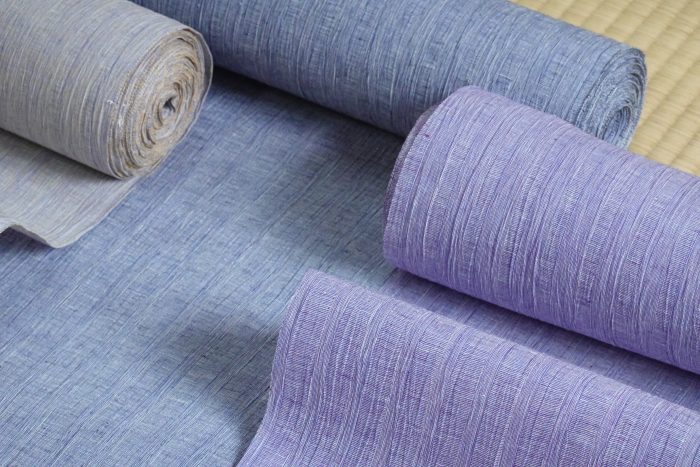 Newly woven in this spring, Omi Chijimi ramie and cotton summer kimono fabric with 3 color options (Purple / Blue / Beige), made in the Eastern lake district of Shiga prefecture, Omi region.
The ramie weaving history in this area is very old over 1,000 years for producing highest quality ramie summer Kimono fabrics.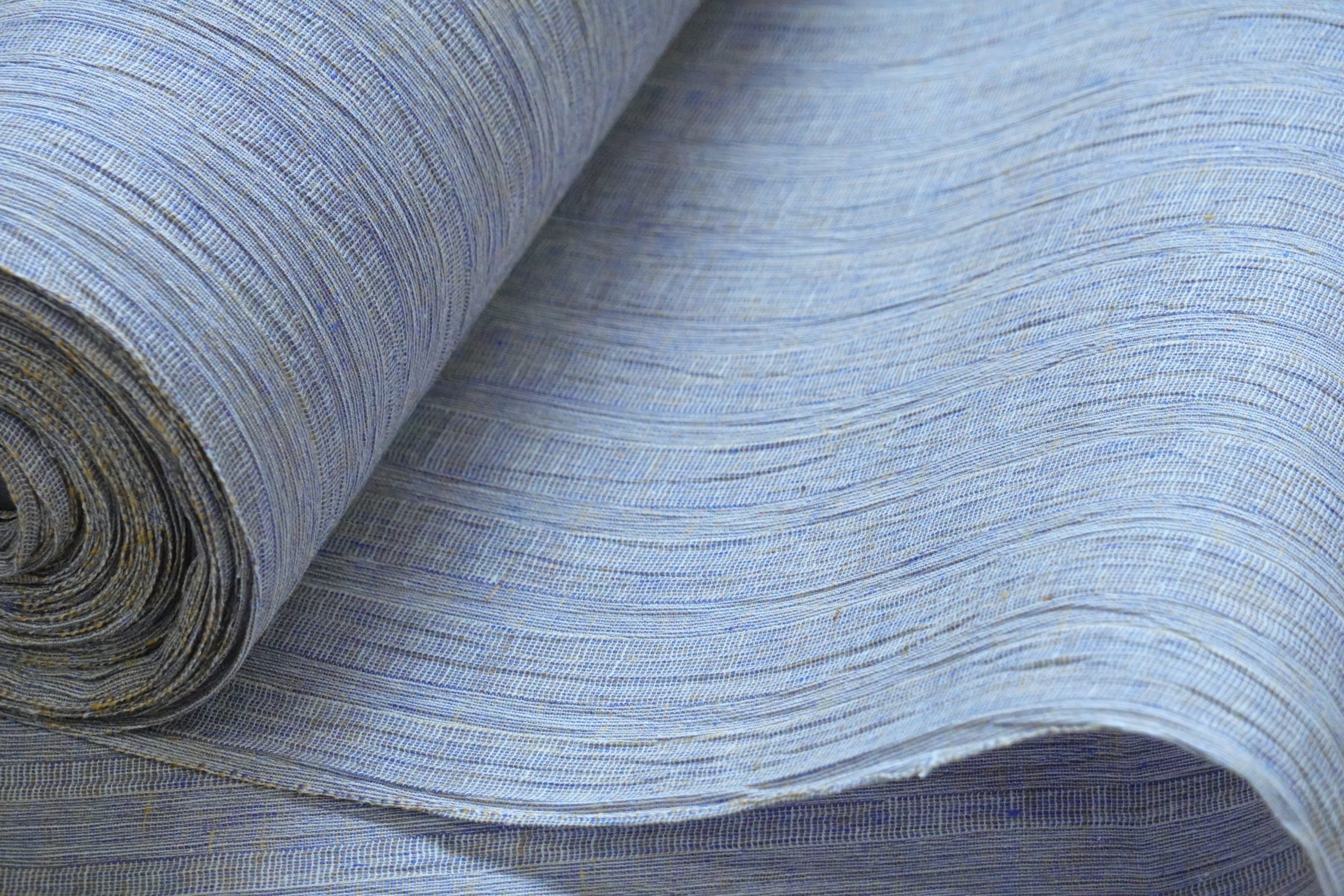 Omi Chijimi is characterized by the wavy, wrinkled surface, made by the traditional hand-massaging processing. Each bolts are hand-massaged one by one in which all the creases are carefully crafted.
It gives extra dry, but gentle ramie texture, makes it best to be worn in humid summer.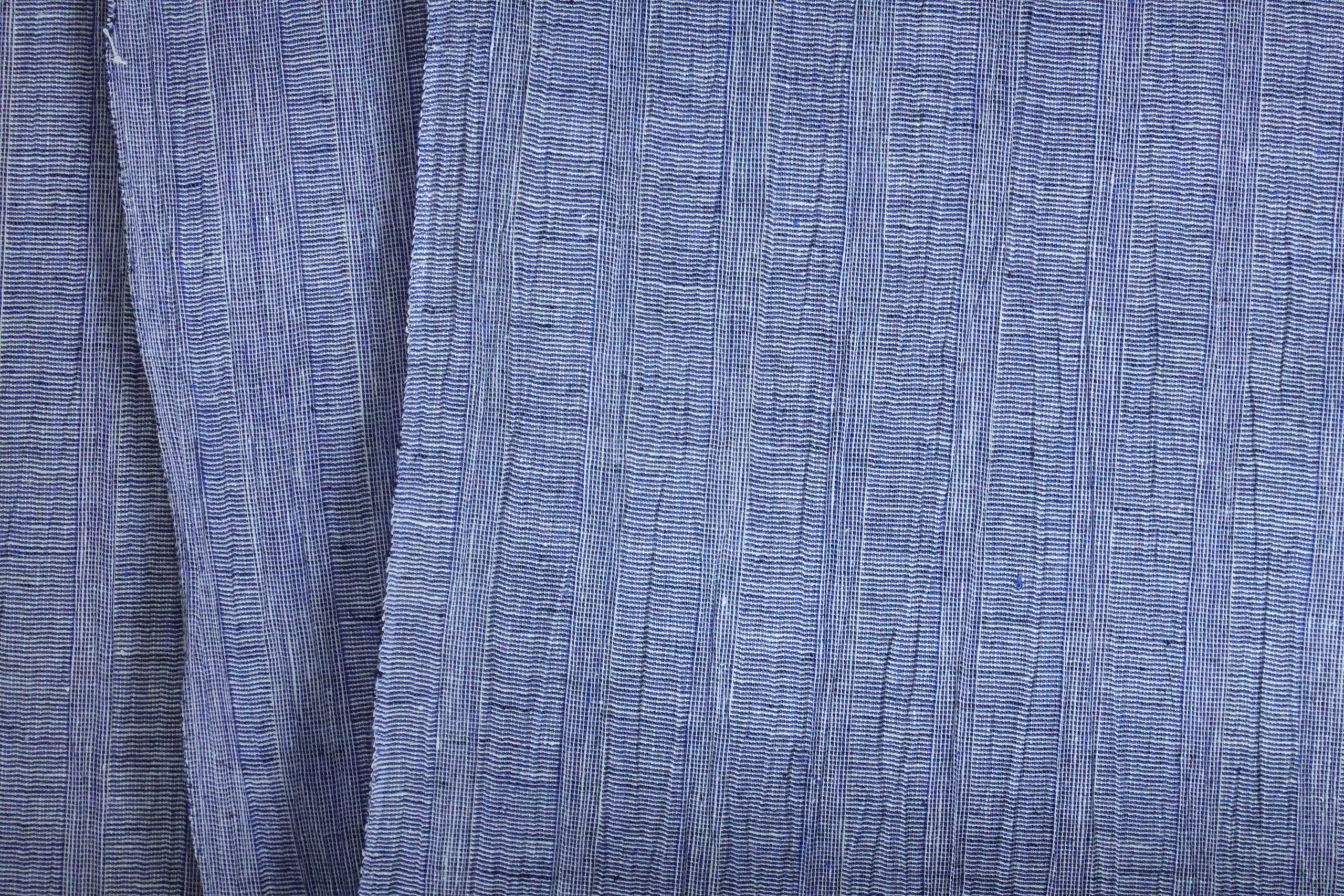 As you can see, this Omi Chijimi has very unique stripe woven pattern, uniquely employing the Ajiro weaving technique. Newly designed by the weaver in Shiga for this year.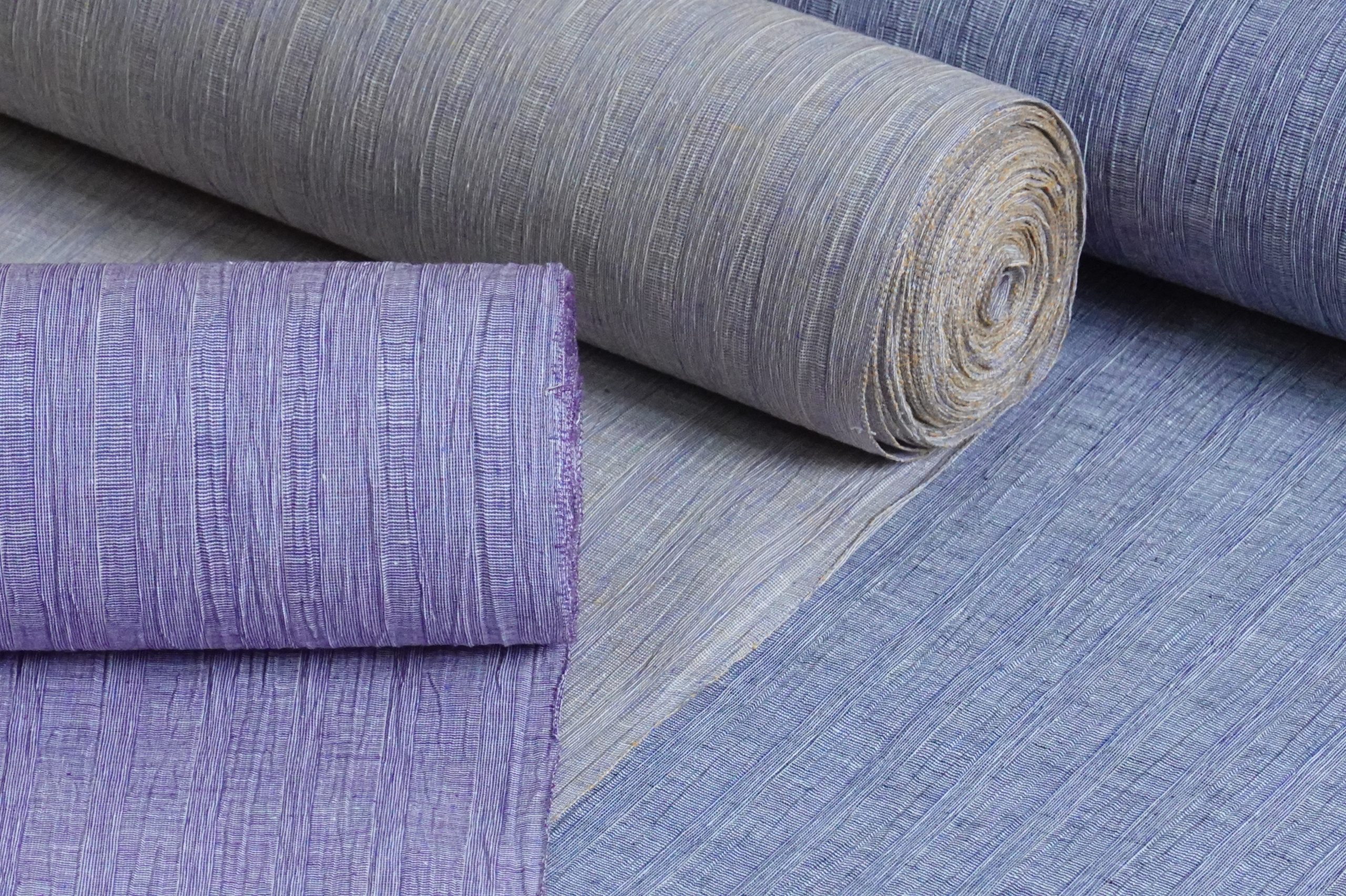 It has 3 subtle colors : Purple / Beige / Blue.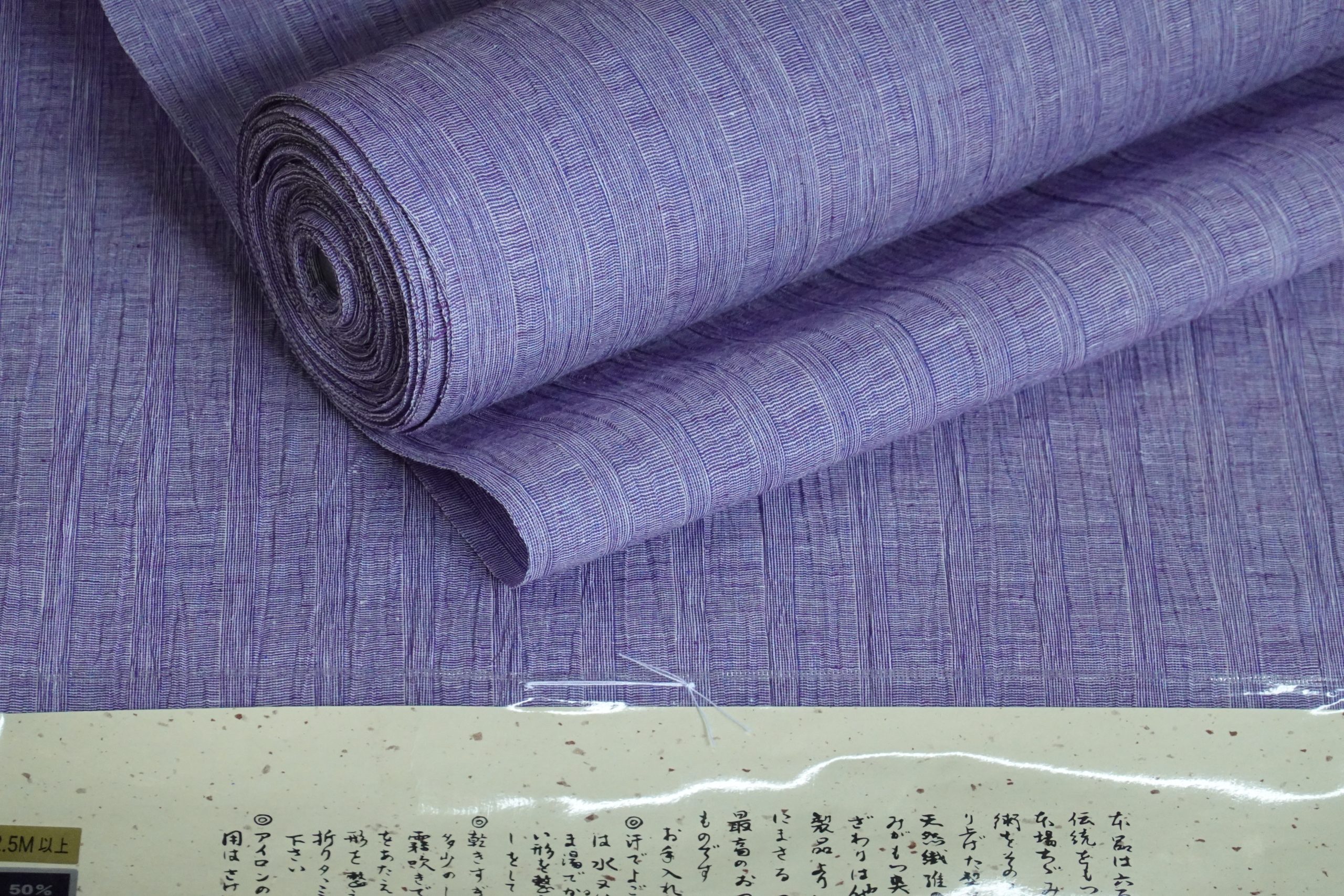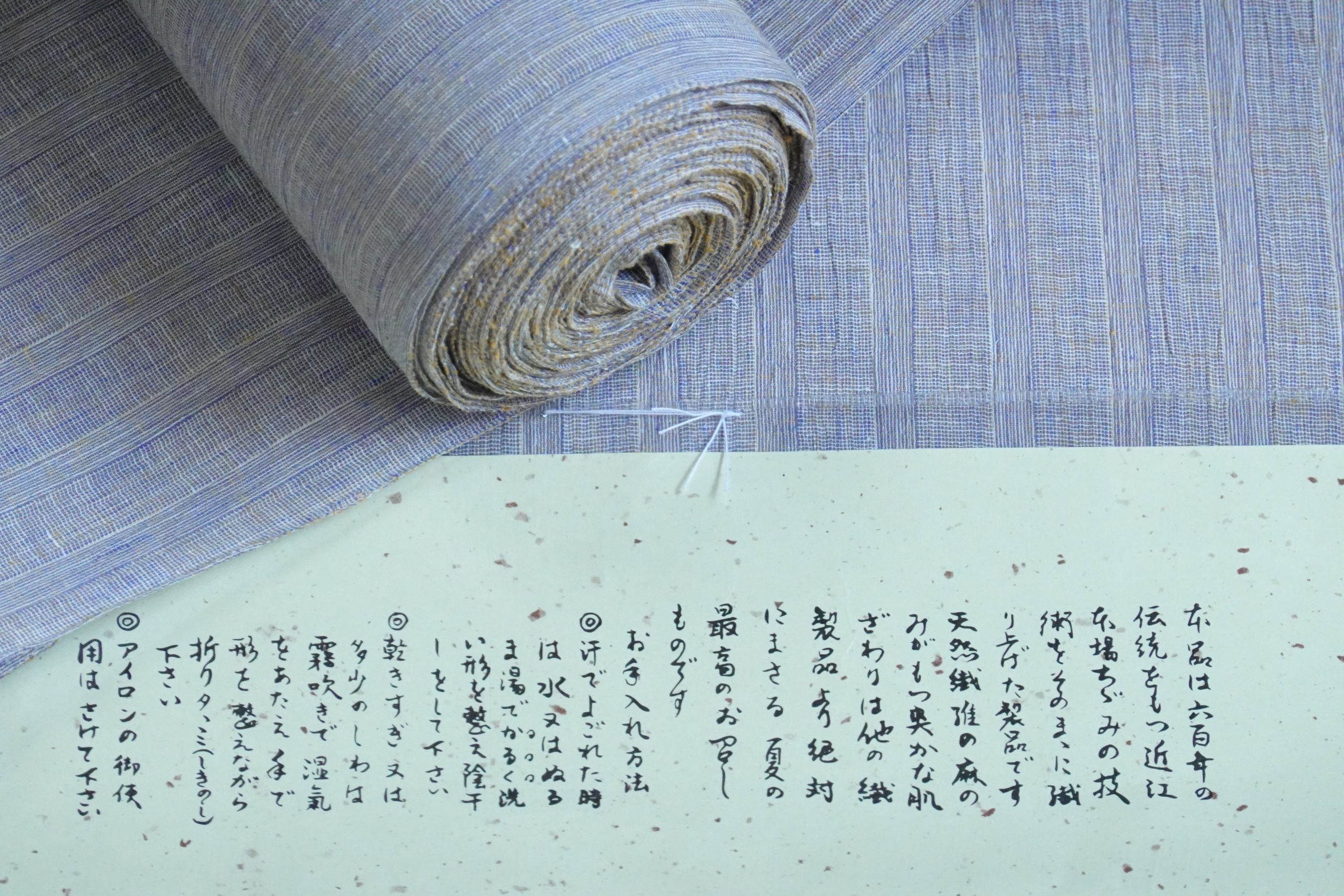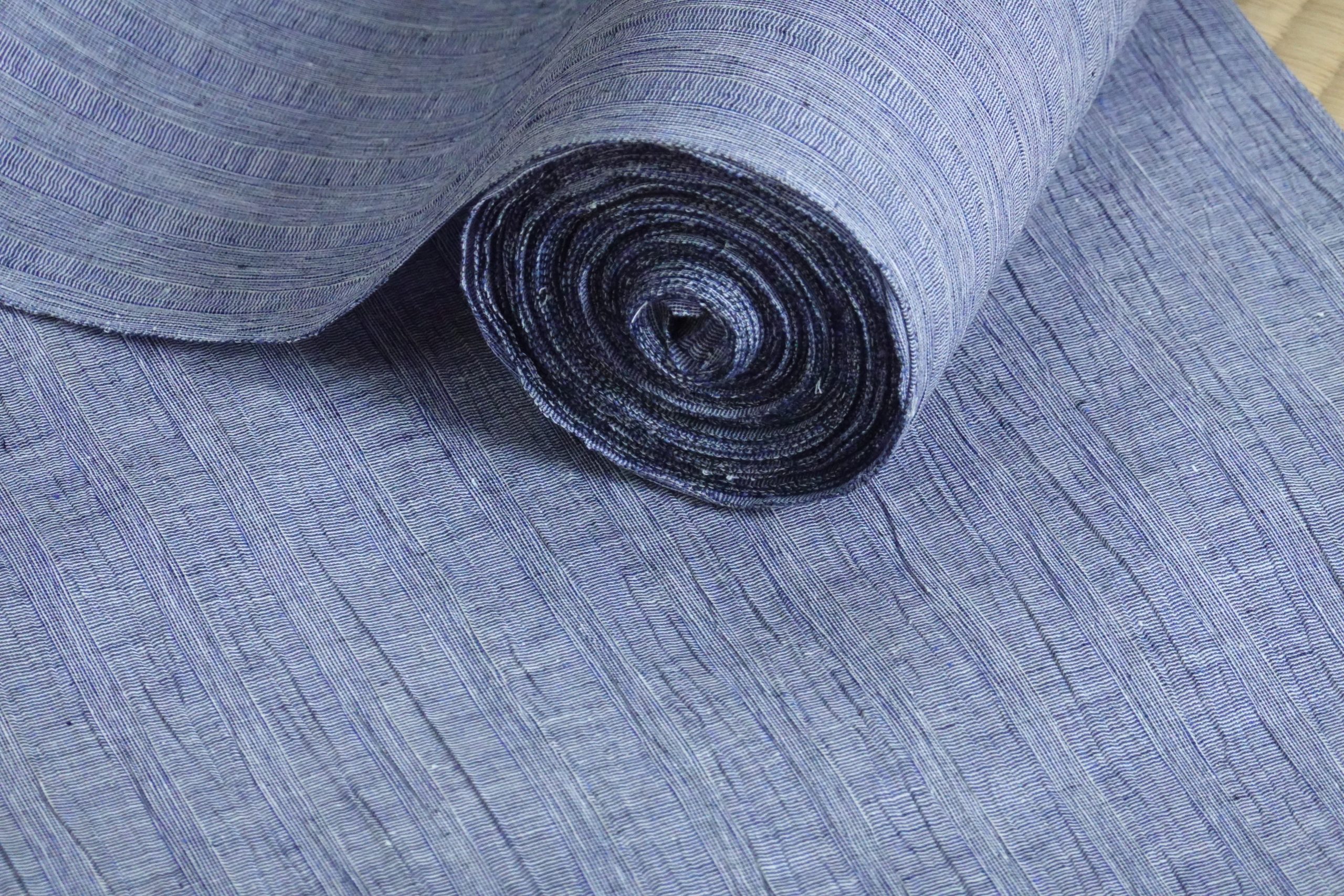 This is woven for a Summer Kimono or Yukata, and relatively affordable choice.
It has a stiff texture and raw touch at first, but the material will break in to fit your shape as you wear it. So it would be also a great choice for making a one-of-a-kind summer shirt.
[About Care]
– Wash by hand-massaging in lukewarm water or water
– Dry in the shade reshaping by hand without ironing
You can order this Omi Chijimi from our Etsy store, or feel free to contact us for a bulk order or wholesaling, or if you are up to tailor a Yukata from this bolt.
---