2019.06.10

Beautiful Gradational Omi Chijimi Made in Shiga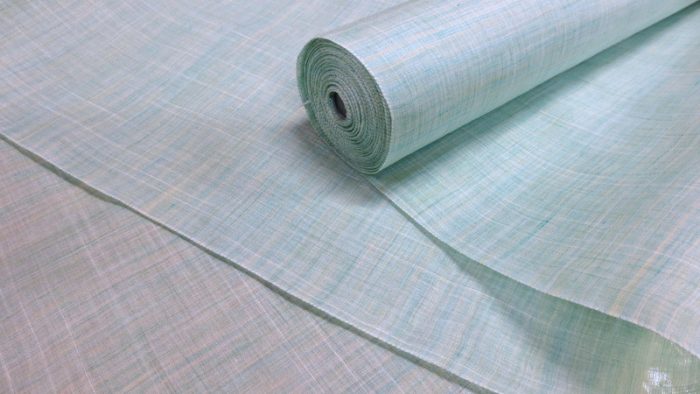 Omi-chijimi is a finest summer ramie kimono weaving, traditionally manufactured in a Japan's biggest lakeside area of Omi region, Shiga prefecture. The history and root are very old in the region, making ramie weaving for over dozen centuries.
Omi Chijimi has a unique and sophisticated weaving technique, creating "Shibo" (crease, wrinkle texture) on ramie fabrics. Shibo is a wisdom of Japanese ancestors on reducing the stress of hot and humid summer, in which the wrinkle and dry texture can reduce stickiness and allow airflow on skin so that cooling sensation would be highest among any other fabrics.
This Omi Chijimi is beautiful in subtle and gentle gradations. This detail and subtlety is thanks to using "mélange yarns" for weft.
Also some white "Slub yarn" is used for warp, as you can notice the white slubs horizontally.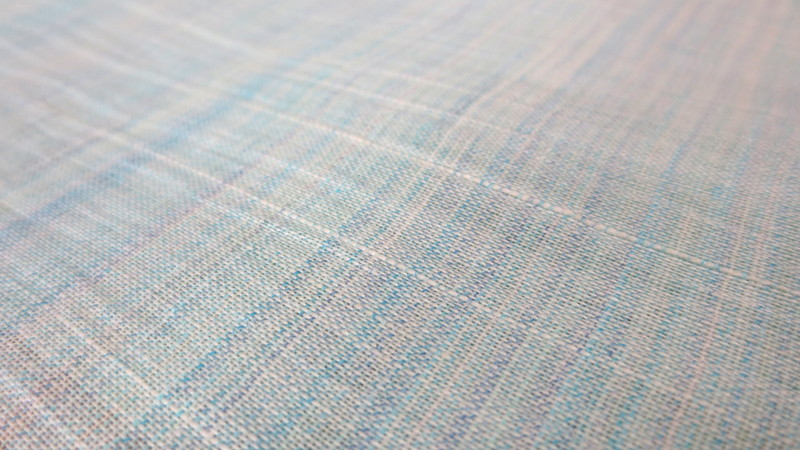 These are the mélange yarns used for weft. A mélange yarns is made by which different colored ramie floss are spun into a thread. This results in the subtle gradations.
We stock 18 color variations; light blue, light green, pink, yellow, orange, blue, green, purple, beige, brown, grey, black and so on…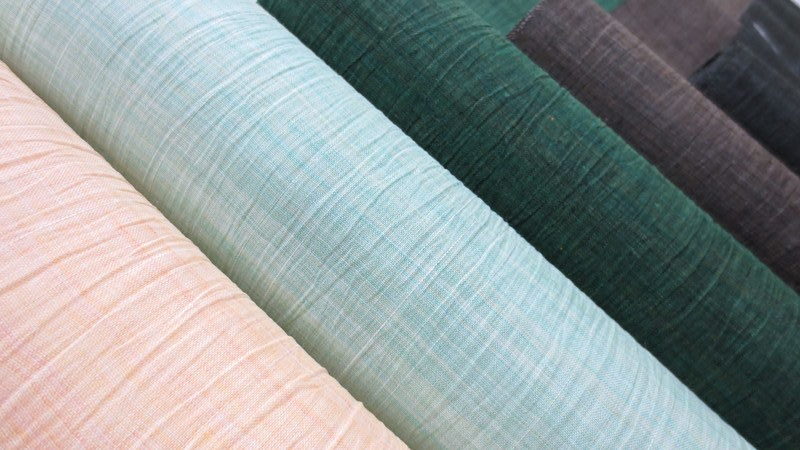 ---