Crafted textile store's blog
2019.03.09

Mud-dyeing kumejima-tsumugi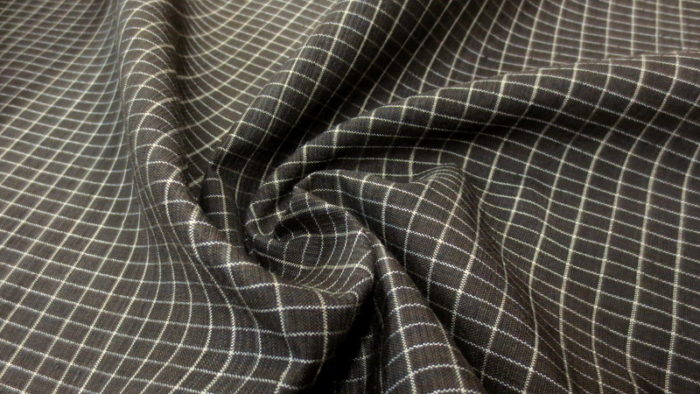 Kumejima tsumugi is one of traditional crafted tsumugi textiles, made in the Kume island, located about 90 kilometers west of Okinawa Honto. It is well-known for its mud-dyeing technique (precisely mud-mordanting) for dyeing yarns. Along with Oshima tsumugi. Kumejima tsumgui are very few of mud-dyeing traditions found in Japan.
Mud-dyeing precisely means the mud-mordanting based on vegetation materials. Making use of abundant iron contained in the island's mud, it is used for mordanting between silk and plant-dyes.
Depends on the plant, the plants combination and how much iron mordanted, unquantifiable colors are generated. The plants are collected from the mountains or fields in the Kume island, such as guru, techika, kurubo, yamamomo, or yuna.
Kumejima tsumugi's mud dyeing expresses the base color of red tint color, which makes flattering the face. The kasuri patterns of kumejima tsumugi have rusty red color added on the edges. It is idyllic, yet the beautiful craftsmanship made the textiles shines.
The famous patterns are known for Kumejima's traditional patterns, such as swallow. Yet, we, Hirotatsumugi, engages in producing the original designs of Kumjima tsumugi, with the striped and checked pattern. The simple striped or checked patterns can reduce the cost of making kasuri patterns, so that the prices can be reasonable, and more opportunities are gained for wearing or using it.
Let us introduce the textiles, weaved by Eiko Yasuda's factory that have an exclusive contract with our company.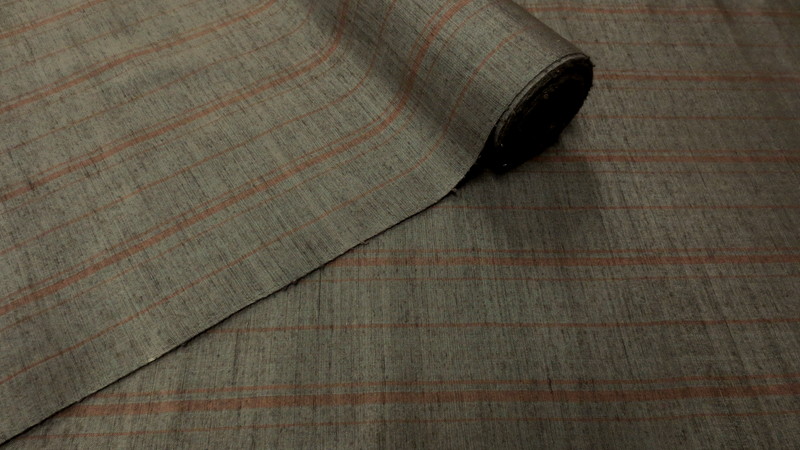 Kumejima tsumugi is famous for the classic rusty red colors. But recently reflecting the customer's needs of liking more bright colors, such classic colors are decreasing. Additionally, compared to the simple plant dyeing, it requires complex craftsmanship and times, so that the prices become inevitably expensive.
Surely there are great mawata tsumugi textiles dyed with plant dyes, yet, no mud-dyed tsumugi textile like kumejima tsumugi is found. The island's rich nature and the gifts from the land create mud-dying kumejima tsumugi, which possesses unique and diverse expressions.
We highly recommend you once get the one and only best mud-dyeing mawata tsumugi.
---