2019.05.10

Shuri brocade obi made by SHUKUMINE kyoko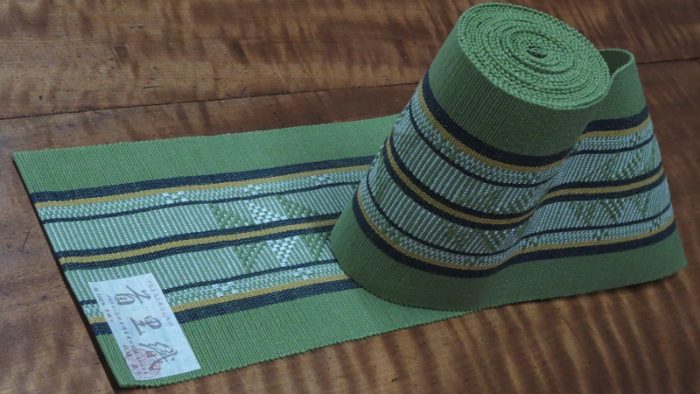 Shukumine Kyoko is the leading personality of Shuri brocade of Okinawa textile.
These are the cotton obi made by Shukumine Kyoko. The unique woven pattern is a traditional pattern of Ryukyu culture, that is hand-loomed folk art textile, the fine craftsmanship of Ryukyuan people and the expression of indigenous Okinawa culture.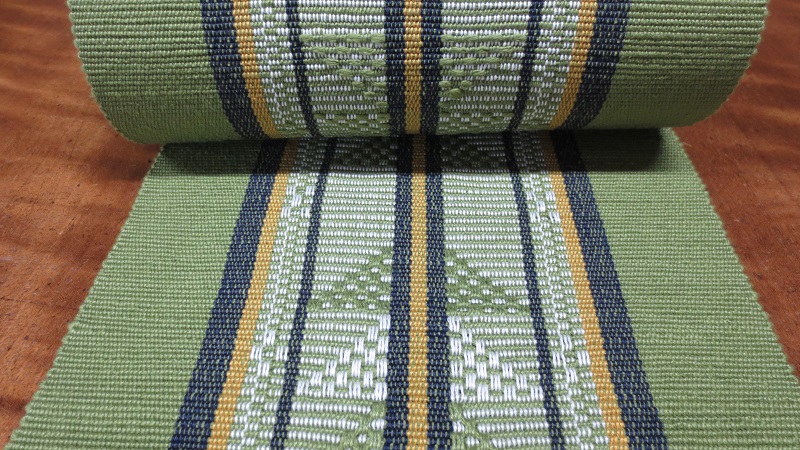 These are half -width cotton obi. Obi is a kimono belt, and this type of the obi (Hanhaba obi) that is half width sized from a formal obi(32~35cm) is used for casual kimono, such as yukata or summer cotton kimono.
The width is 17cm and the length is about 400cm where the pattern runs through all the way around.
There are several color variations.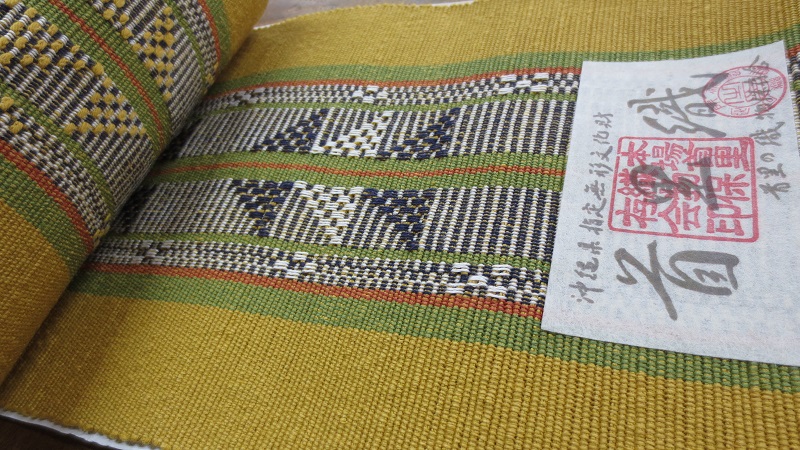 Mustard yellow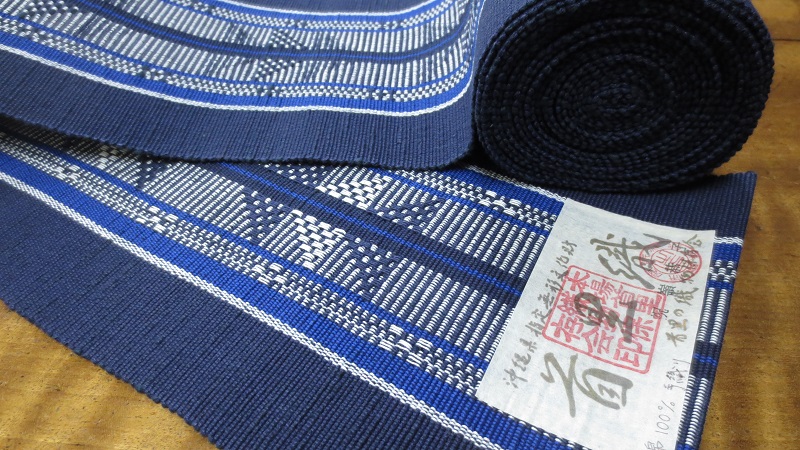 Bule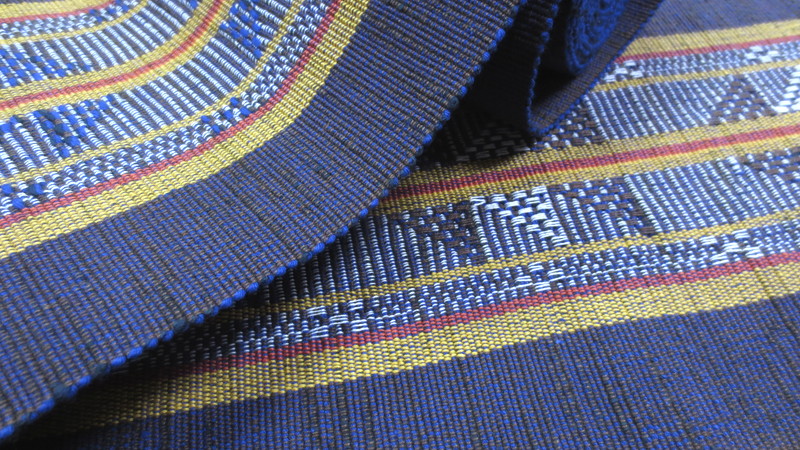 Fancy yarn is used for weft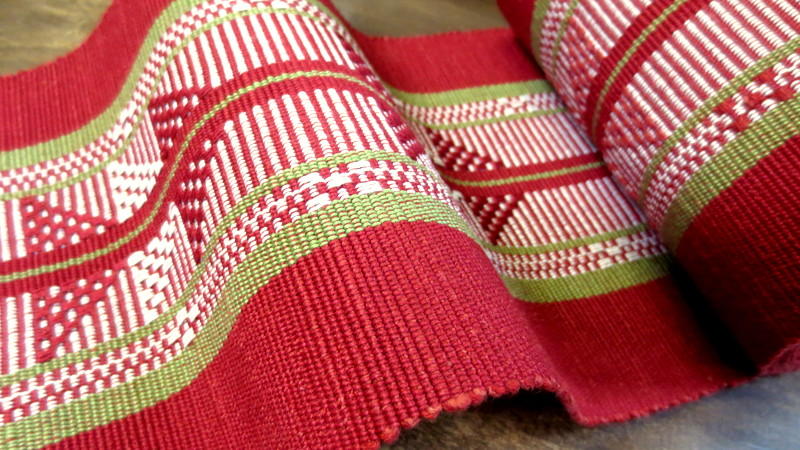 Red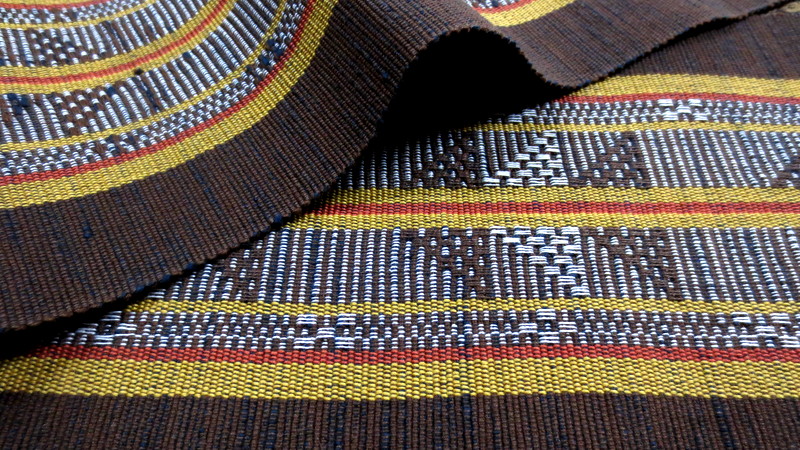 Brown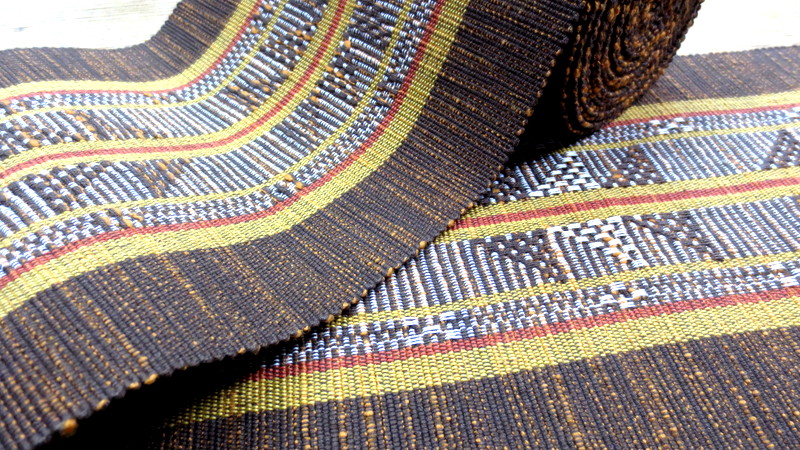 Fancy yarn Ver
---